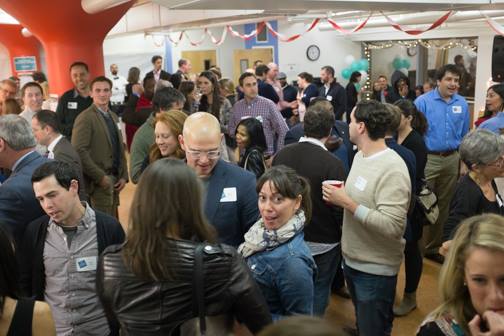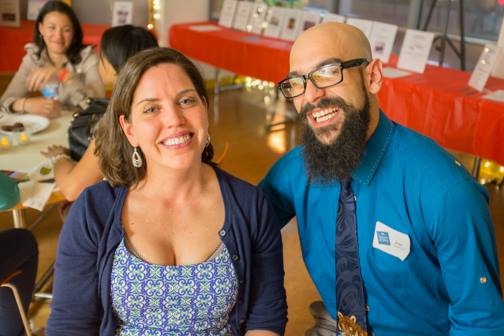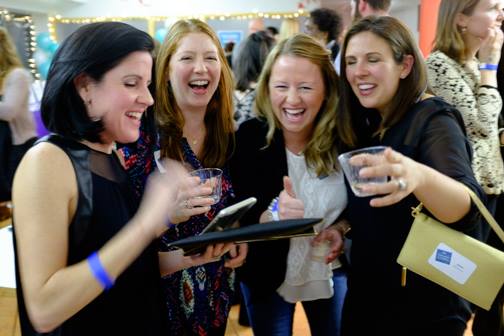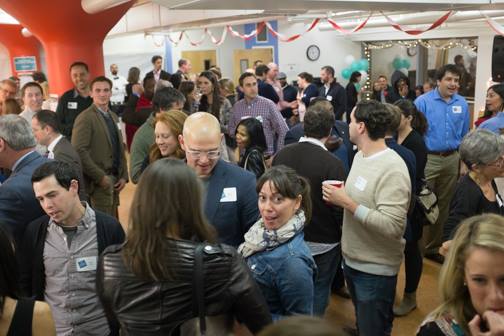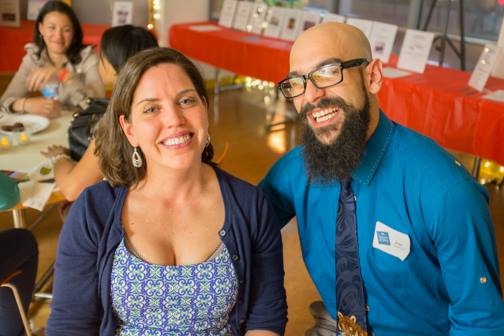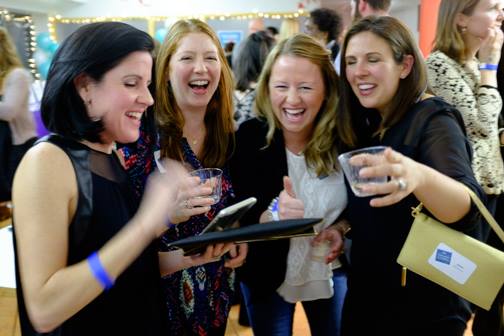 Dear Friends, Neighbors and Supporters,

It's barely May and so far, 2015 has been an amazing year for both Chester Arthur and FoCA—all thanks to our wonderful village. We've been working diligently on Arthur's redesign plan along with the entire redesign team, and we recently announced two large grants we won, one from the Lenfest Foundation for approximately $70,000 to support after-school programming, and one from Councilman Kenyatta Johnson for $110,000 to help support our schoolyard project. And, we just wrapped up our 2nd Annual FoCA Night Out which was a huge success. I'd love to extend a huge thank you to everyone who helped to make FoCA Night Out on April 25th an enormous success.
We sold more than 250 tickets and raised more than $43,000, with a net of more than $38,000, to support programming and improvements at Arthur. We are ecstatic with this result which exceeded our wildest expectations.

I can't even begin to thank our volunteers, who worked tirelessly for months to ensure that this event ran without a hitch. Also, there were many different businesses and individuals that supported our event through sponsorship and the donation of auction items. Unfortunately we can't name everyone (we had more than 100 auction items!) but as a start, we've listed our sponsors in this newsletter. Please take a look at this list and be sure to support their businesses, as they've made it clear they support our neighborhood.

Lastly, we couldn't do any of this without the volunteer and financial support of our great neighborhood. It takes a village and we're lucky to have such a diverse community with many different resources to bring to the table to invest in our school and our neighborhood as a whole.

Sincerely,
Ivy Olesh, President, Friends of Chester A. Arthur School Education Foundation
Thank you to our FoCA Night Out Sponsors!
We would like to thank all of our sponsors that supported this great event. Because of your commitment to our neighborhood, we're able to enrich the school experience and lives of several hundred children at Chester Arthur.

PLATINUM SPONSOR:
OCF Realty

SILVER SPONSORS:
Fox Rothschild LLP
Mina Mishrikey and Leslie Mariotti
Quick Fixx (in-kind food sponsor)
STARR Restaurants (in-kind food sponsor)
The Children's Hospital of Philadelphia
The Law Office of Steven M. Zelinger
Yards Brewing Company (in-kind beer sponsor)

BRONZE SPONSORS:
A Child Grows in Philly (in-kind media sponsor)
Altair Direct Mail (in-kind printing sponsor)
Archer & Greiner, Attorneys at Law
Barbara Capozzi
Fame House (in-kind music sponsor)
Jeremy Kaplan
Message Agency
South Square Market and Rittenhouse Market
Shellie Newman

FRIENDS OF SPONSORS:
Anonymous
Avery Rome and Jeff Price
Carolyn Kaufmann, Long & Foster Realtor
Martha McGeary Snider
Metro Kids Club
Music Monkey Jungle
My Fabulous Mama
Rhythm Babies
Rita's Water Ice, South Street
Sarah and Tom Wyatt
Sort it Out Philly
T. Smith and Co.
The Home Hero